GALVESTON COUNTY FAMILY LAWYERS
We're on your side.

THE LAW OFFICES OF TAD NELSON & ASSOCIATES • 1919 SEALY ST • GALVESTON, TX 77550 • 409-765-5614
The Law Offices of Tad Nelson & Associates' attorneys, Tad Nelson & Amber Spurlock, understand the difficulties that accompany adversarial family litigation making it necessary for us to educate you on your rights, and how to protect them, as you make your way to a conclusion.
SEND US A MESSAGE
MEET THE LAWYERS
Need a Divorce Lawyer in Galveston, TX?
Meet the attorneys who make up our legal team.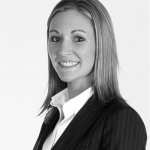 Attorney Amber Spurlock is a veteran of the United States' Armed Forces, a former federal litigator, and a fighter for clients of The Law Offices of Tad Nelson & Associates.
With over 10 years of experience in multiple facets of litigation, and extensive training, Amber Spurlock is one of the more "capable" counselors in the region.
Tad Nelson is the founder and lead family law and divorce attorney at The Law Offices of Tad Nelson & Associates in Galveston.
With over 25 years of courtroom litigation experience, an attentiveness to detail and extensive training, most folks feel a sense of gratitude when their case is in the hands of such a an accomplished professional.