Tad Nelson: The Effective Family Lawyer
Secure the peace, freedom, and respect you deserve!


We're the Experienced Family Lawyers
Since 1995, Tad Nelson has provided legal counsel in Galveston County to people from all walks of life seeking assistance with court order modifications, divorce, property, and other matters suited for civil court. If you need to consult with an experienced family law attorney regarding a sensitive matter, we're here for you.
Tad Nelson & Amber Spurlock
Seasoned Litigation Attorneys
Attorneys Tad Nelson & Amber Spurlock have assisted hundreds of men, women, and families that were seeking to resolve various civil matters.
Our law firm is commonly retained to resolve matters which involve child support, child custody, infidelity, divorce, separations, prenups, visitation issues, appeals, estate planning, and more. If you need help, call us.
Talk with a Family Lawyer Today!
The Law Offices of Tad Nelson & Associates operates two law office locations in Galveston County, TX. One of our offices is located in League City while the other is located on Galveston Island.
If you need to contact our legal team, talk with Tad or Amber, or schedule your free consultation, call us at 409-509-6001 at your earliest opportunity.

Family Court & Litigation Services
Put Tad Nelson & Associates on Your Side.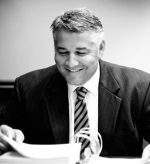 Attorney Tad A. Nelson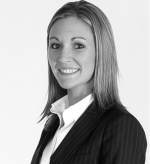 Attorney Amber R. Spurlock
Need Legal Counsel?
Call Amber or Tad Today. Free Case Review
We Are Galveston's Family Law Experts
Reasons Why Our Clients Chose US
Few law firms in Texas match our level of civil litigation training & credentials. Our commitment to our clients is unparalleled.
In divorces, the courts decide on child custody. Their ruling is based on what's best for the child. We'll help you make your case.
With over 50 years of experience between Tad Nelson & Amber Spurlock, there are very few situations we haven't overcome.
With our help, you can avoid losing your children, property, and dignity. Let our elite staff and experienced legal team fight for you.
Some of our clients have tight budgets while others have a legal fund. We provide flexible payment options for all of our clients.
We're honest with our clients about our fees, our potential to win for them, and best practices to avoid hurting our efforts.
Talk With A Lawyer Today!
Call Tad Today. Free Case Review.
Fight Against a Costly Courtroom Defeat!
Put Tad Nelson on Your Side.
Need a Galveston Family Lawyer?
Call Tad Nelson Today. Free Case Review
Need Immediate Attention?

Call

409-509-6001

or Easily

Notify Us

Using the Form Below.

Serving Galveston County, TX Since 1995
Your Best Source for a Qualified Family Law Attorney
Clear Lake
Tad Nelson & Associates
820 E Main St
League City, TX 77573
Galveston
Tad Nelson & Associates
1919 Sealy Ave
Galveston, TX 77550

© 2021 The Law Offices of Tad Nelson & Associates